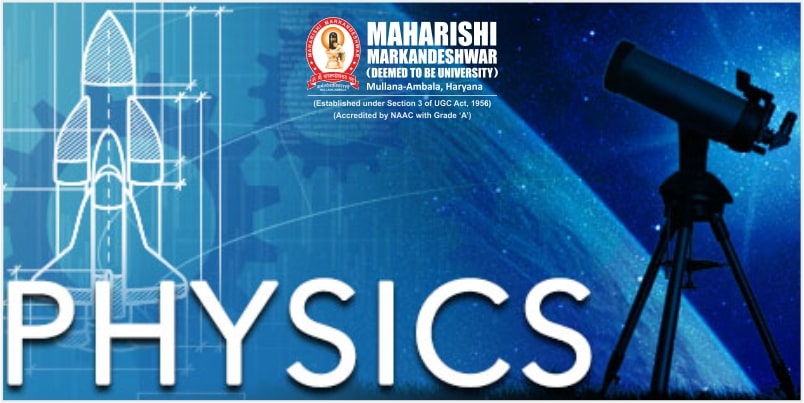 B.Sc. in Physics is one of the unsung heroes when it comes to undergrad degrees in India. Simply because it is one degree that will guarantee you a lifelong of rewards for yourself ! It is not just about the monetary gains that you get out of a fulfilling career or employment but the intellectual satisfaction that is evident after having achieved so much. As a student of physics, you do not only enrol in a course or simple B.Sc. but an experience that spans over continents and generations of experts and professionals.
Even though our country is always bragging about the future of doctors, engineers, professionals and managers and lawyers; and so a graduate in Physics has been devoid of all the limelight and appreciation. To begin with, doing B.Sc. in Physics would open many doors for a student and he or she can get amazing work profiles as Acoustic consultant, Geophysicist, Nanotechnologist, technical author, research scientist with major interest in physics or can also try in Metallurgy and Meteorology.
With science and technology occupying the front seat in every economy, there is no dearth of good jobs for the graduates in Physics. Some of the industries you can try your fortune in include science and telecommunications, aerospace, defence, engineering, instrumentation, energy and renewable energy, meteorology, oil and petroleum etc.
But getting a good job depends on choosing the right university to do your B.Sc. in Physics. MMDU has become the best and the first choice of science students as it combines internationally acknowledged norms and ethics, industry standards, with profound work principles. Some of the finest minds, thinkers and achievers in the country and across the globe working in the field of science and technology are the alumni of this great institution.
It is one of those top universities of India that have state-of-the-art campus with high end facilities, the best learning environment, and highly secured Science Labs and Computer labs with competent and the most advanced hardware and software configuration
The university also focuses on training its students in soft skills and has got many innovative clubs where a student gets the practical exposure as well.
Beside the University offers numerous opportunities  to its students to have their lateral talents by participation in sports,cultural & technical sports.MMDU with its cutting-edge research and experimentation options, test labs, walk through programs, connections with educational bodies and think tanks across the globe and simulators and other facilities within a single campus make it easy for the students to grow beyond their imagination. So if you are keen to pursue a career in Physics, consider MMDU as your launchpad. For more details, click here