Tips to Play a Safe And Friendly Holi
Wear full sleeves shirt and full length bottoms on holi.
Apply coconut and mustard oil on the hair and tie them tightly and cover your head with scarfs.
Apply thick layer of moisturizer followed by sunscreens
Use natural and organic colors and avoid playing with synthetic colors.
Ensure that your eyes are well protected with glasses.
Trimming of Nails and Apply Nail paint.
Avoid prolonged exposure to Sunlight after playing.
Don't take bath immediately after playing.
To protect teeth from colour stains, Use dental caps.
Apply bandages to small cuts or wounds.
Drink plenty of water.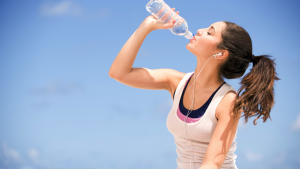 Don't rub your skin vigorously while removing colors.
Clean your face with cleansing milk or lotion with a cotton wool or you can also massage your face and body with til(तिल) oil to remove colours.
Never wash your skin with harsh soaps
DR.SANJEEV GUPTA
HEAD, DEPT OF DERMATOLOGY
MMDU , MULLANA-AMBALA