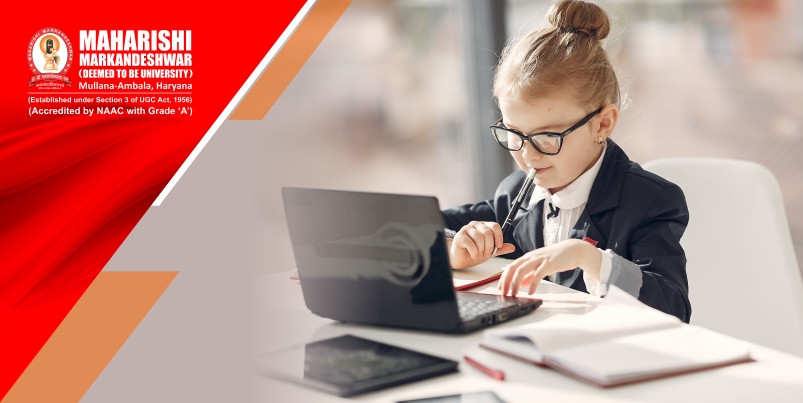 The Covid-19 pandemic has massively changed the world and made every profession go topsy-turvy. It is natural to worry about your child's future and very important to be aware of where to focus at. This article is meant to enlighten the parents about the top career choices in a post-Covid world.
Sharing with you top 5 career options that are in high demand and offer top paying job options as well. These are all either related to the emerging technological world with a fast track growth scope or traditional jobs that are in high demand due to under-saturation. Parents can take expert counseling from MM(DU) counselors as well. MM(DU) has consistently maintained high placement rate for its students doing professional graduation and post graduation degrees.
Take a look –
Data Scientist
A data scientist is a person who collects data from various sources like marketing, sales, web-traffic, production and manages and analyses them. This analysis is oriented for helping businesses make sense of the different business metrics and improve their profitability, efficiency and work pattern.
Qualifications: A degree in Computer Science, Programming, Math, Statistics or a Diploma in Data Science
Salary Range: Starting Rs.8 lac per annum. Can reach up to 70 lac per annum as per experience and expertise.
Block Chain Developer
A Block Chain Developer develops systems to make data accessible to a large number of people through decentralized data-storage in real time. This technology is rapidly transforming various sectors like healthcare, governance, internet, education etc.
Qualification: A degree in Computer Science, IT, Coding, Web Development, Statistics.
Salary range: Average salary Rs.8lac p.a. Can reach up to Rs.40-50 lac per annum.
Web Developer
A web developer helps organizations to build their websites and make them effective. They have to make sure the website visitors gain clarity and have a good experience and the website looks good. They also have to see that the coding, hosting and other back end developments are in place.
Qualifications: A degree or knowledge of IT, B. Tech, Computer languages like Java, HTML & CSS.
Salary: Starting at Rs.4 lac per annum and go up to 20 lac per annum.
Masters in Business Administration
An MBA graduate handles the various aspects of managing a business like looking after operations, marketing, finance, human resources, retail management etc. There is a big demand and supply gap in this industry which makes it a highly demanded profession. An MBA student can also develop his/her career as a consultant or enter the entrepreneurial field as a startup founder.
Qualification: A degree in MBA from a good Business School
Salary range: Average salary Rs.8 lac and can reach up to and beyond Rs.30 lac per annum with experience and expertise.
Doctors & Surgeons:
Covid-19 has surely shown that doctors, surgeons and health warriors are irreplaceable. We do not have enough of them and their demand and pay keeps on increasing. A good medical professional needs to assess the patient condition and prescribe proper treatment and take actions calmly to save lives or enhance the quality of life. Nursing courses are also in high demand.
Qualifications: A degree in MBBS followed by PG in MS or MD
Salary range: Average salary Rs.10 lac per annum. Can reach up to and beyond Rs.25 lac per annum.
Stay tuned to our blog for more informative posts on higher education, careers, personality development and campus placements.